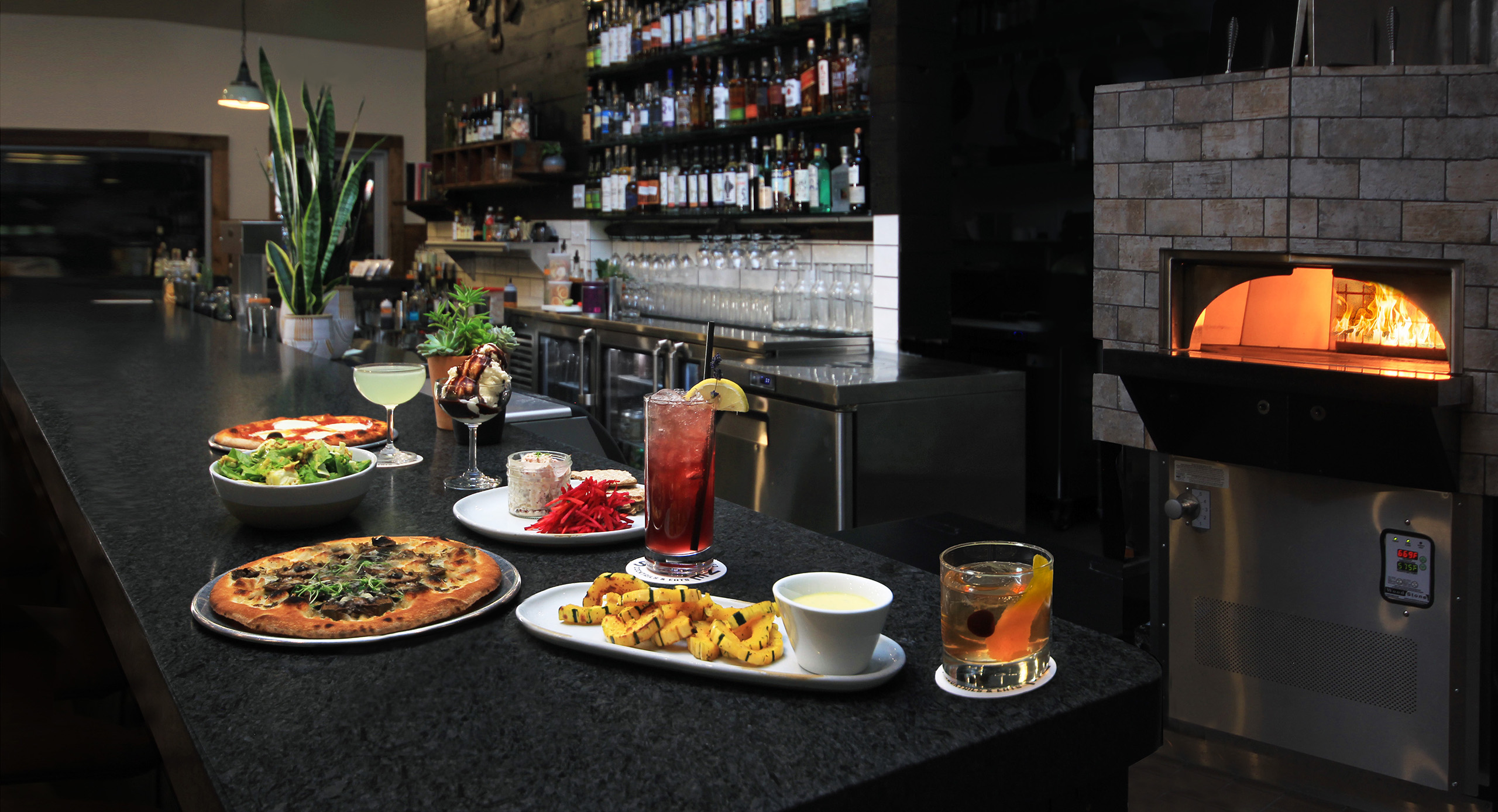 At Green Scene, we embrace the art of the get-together; committing to educating and enhancing customer experiences while supporting local food and drink. We create a culture of warmth, belonging, and a place where everyone is welcome.
Located in rural north-central Minnesota, Green Scene Cocktail Bar and Eatery exemplifies small town, midwest bar culture with a contemporary approach. A place where the shelves, walls and glasses are filled with conversation starters and the high school art teacher, Aimee Bouchard, is the menu curator.
As an educator, Aimee bridges an exciting connection to the small town community, championing Minnesota distilleries, breweries and farmers. Each week during the Walker Community Farmers Market, customers can meet the farmer that grew the fruit or vegetable, or the artisan that developed the base spirit featured in her beverage menu. 
The following includes a list of Minnesota farmers, distilleries, breweries and creators Aimee partners with for the beverage program:
Far North Distillery, Hallock, MN | Tattersall Distillery, Minneapolis, MN | Uff Da Juice, Pequot Lakes, MN | Five Rocks Distilling, Brainerd, MN | Vikre (veek-rah) Distillery, Duluth, MN | Molnar Farms, Bemidji, MN(veek-rah) Vibrant Farms, La Porte, MN | Panther Distillery, St. Paul, MN | Prairie Organic Spirits, Princeton, MN | Bent Paddle, Duluth, MN | Bemidji Brewing, Bemidji, MN | Minnesota Ice, St. Paul, MN | PRS Farms, Walker, MN | Du Nord Social Spirits, Minneapolis, MN
---
Host your Event at the Eatery!
Now you can host your Green Scene catered event right at the Eatery! The venue/restaurant features large garage doors to open up the space, a fire-roasted oven, handcrafted cocktail bar and seating for 75. To book an event, visit our catering page or give us a call at 218-547-2880.